First, click download and install SI Point -Of-Sale.
No data-entry required ever!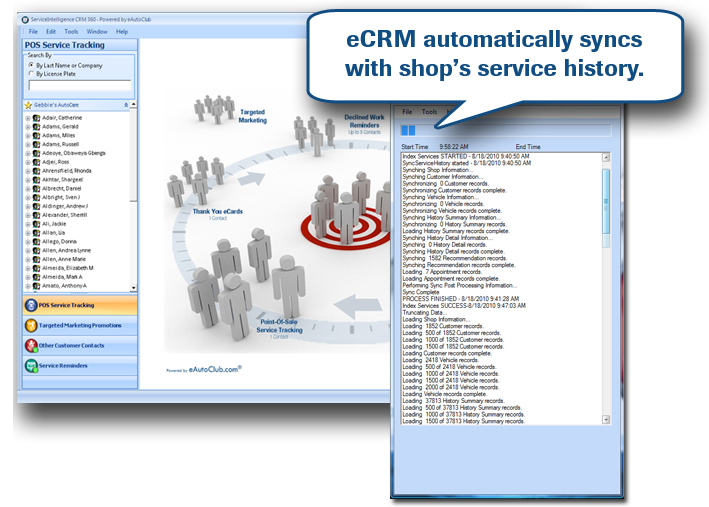 Next, all Appointments, Recommended Work, Thank You's and Service Reminders are cued for daily email delivery.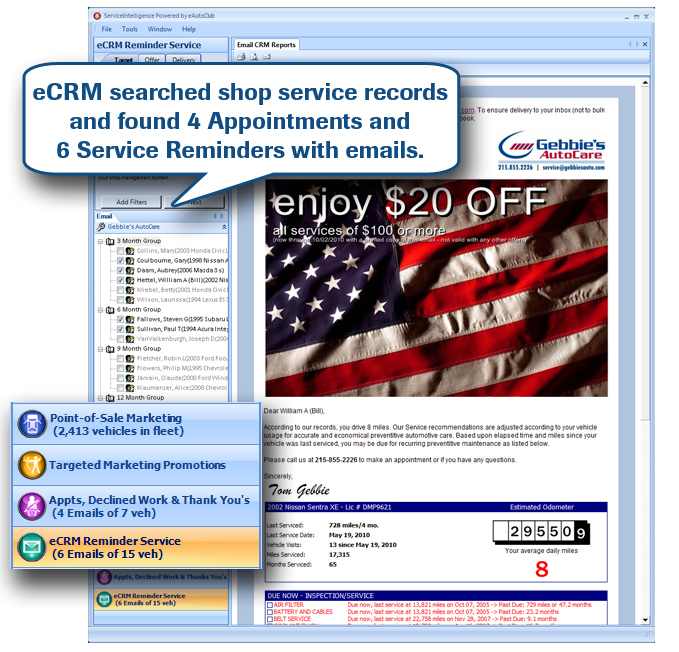 Create beautiful Targeted Marketing Promotions easily based on actual vehicle needs with eCRM Business.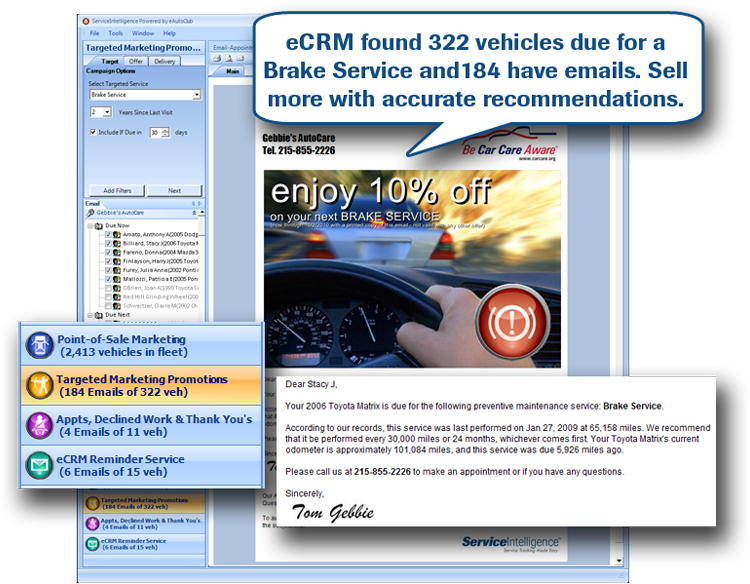 Ultra-accurate and totally automated.
With SI eCRM, keeping in touch with your customers is a breeze!